Now don't get me wrong, the Costco on Maui is an amazing place and is actually a staple among many locals. But if you're on vacation for a few weeks, you'll probably end up tossing the better half of that gallon of French's Mayonnaise. So, if you want to be more economical, save money, and support local business at the same time, it's worth checking out these only-on-Maui grocery stores.
Napili Market

Photo: shopsofhawaii.com
You can get pretty much anything you need for your vacation here. There's a great deli, plenty of parking and the prices are comparable to the big chains. In some cases, their prices are even better! This Lahaina market sports a wide range of local products, a ready-to-please staff, fresh produce, sushi, baked goods, prepared foods, meat, seafood, wine, beer, spirits, and more. It's located on the ocean side of the Napili Plaza in Lahaina.
What you need to know
Napili Market
Address: 5095 Napilihau St. Ste. 113, Lahaina, HI 96761
Phone: (808) 669-1600
Mana Foods

Photo: Mana Foods
This natural food store in Pa'ia is about as close as you'll get to a local Whole Foods. It's also pretty much the opposite feeling you get when you shop at the Costco on Maui. They have an excellent selection of fresh fruit and produce and feature fresh, pre-made meals and a lot of vegan options. It can be on the pricier side, but the quality is top notch. With over 400 local vendors, Mana Foods is a huge supporter of Maui and Hawaii companies. If you're about to start the long trek to Hana, you'd be missing out if you didn't first stop here to stock up on some goodies like vegan chocolate, bulk macadamia nuts, and banana bread.
What you need to know
manafoodsmaui.com
Address: 49 Baldwin Ave, Paia, HI 96779
Phone: (808) 579-8078
Foodland Farms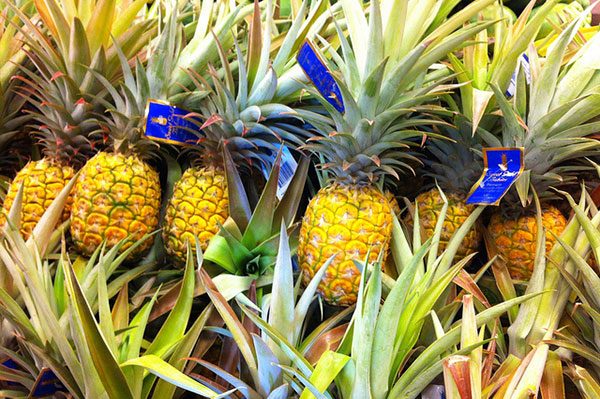 Photo: Flickr
If you plan on being in Maui for more than a week or if you plan on coming back for several years, you should sign up for a Maika'i card at Foodland Farms. For every dollar you spend here, you earn 1 point. When you reach 250 points you'll receive either 5% off a future purchase, special product savings or 200 miles on Hawaiian Airlines. Foodland is a huge supermarket that carries pretty much everything you'll need. Their website promotes weekly specials and downloadable coupons for those looking to save on their next grocery trip. Besides food, they also have a DVD rental service, bakery, deli and Western Union desk.
What you need to know
foodland.com
Lahaina Address: 345 Keawe St, Lahaina, HI 96761
Lahaina Phone: (808) 662-7088
Resort near Foodland Farms in Lahaina: Marriott's Maui Ocean Club - Lahaina and Napili Towers
Kihei Address: 1881 S Kihei Rd, Kihei, HI 96753
Kihei Phone: (808) 879-9350
Resort near Foodland Farms in Kihei: Aston at the Maui Banyan
Kahului Address: 90 Kane St, Kahului, HI 96732
Kahului Phone: (808) 877-2808
Hawaiian Moons Natural Foods

Photo: Hawaiian Moons Natural Foods
Established in 1994, this natural food store in the Kihei area stocks fresh, organic produce and a diverse hot and cold salad bar for only $7.99/lb. Additionally, they provide deli food to go, vitamins, and body care products. They also offer healthy vegan and gluten-free options that are reasonably priced. You can download a "$1-off" coupon from their website if you plan on eating from their salad bar. Definitely a friendly, local option.
What you need to know
hawaiianmoons.com
Address: 2411 S Kihei Rd, Kihei, HI 96753
Phone: (808) 875-4356
Times Supermarket

Photo: mauihawaii.org
This supermarket is a Hawaiian success story. The first one opened in 1949 and they're now one of the leading supermarket operators in Hawaii. They have everything Safeway has, but with a local style different from most chains on the mainland. A lot of their produce comes from local farms and many of their products are made in Hawaii. They operate two supermarkets on Maui - one in Kihei and the other in the upper Lahaina/lower Napili area. This place is pretty much a one-stop shop for anything you and your family might need on vacation. You'll find a deli, pharmacy, bakery, ATM, DVD rental, and numerous banking options. Check out their website for great coupons before you go.
What you need to know
timessupermarkets.com
Kihei Address: 1310 South Kihei Rd, Kihei 95753
Lahaina Address: 3350 Lower Honoapiilani Rd, Lahaina 96761
Phone: (808) 442-4700
Resort near Times Supermarket in Lahaina: Menehune Shores
Pukalani Superette

Photo: mymauiblog.com
Considered one of Maui's last true mom-and-pop stores, Pukalani Superette is an Upcountry landmark. It's a must stop if you're visiting Mt. Haleakala or staying near Makawao. Pukalani offers fresh local produce, some of the best poke in Maui, and service with a smile. Oh and the prices are equal to those at the big chains. Their onsite kitchen cranks out delicious, ready-made food and meals like kalua pork, lau lau, spam musubi and bento lunches. But you've also got to try their famous chili chicken.
What you need to know
pukalanisuperette.com
Address: 15 Makawao Ave, Pukalani, HI 96788
Phone: (808) 572-7616
Hasegawa General Store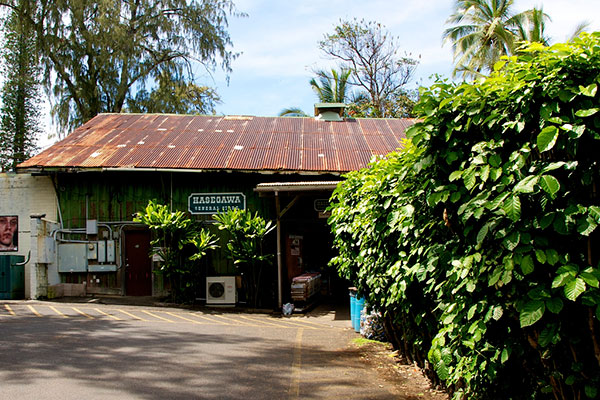 Photo: Flickr
No trip to Hana is complete without a stop at the famous Hasegawa General Store. Established in 1910, this fourth generation, family-owned business features a dazzling array of merchandise. A song was written and recorded about the store in the '60s that has been performed by countless local bands praising the store. As the song goes: "They've got a baseball bat, a paniolo hat, sunburn creams, and the latest magazines. Muu muus, mangos and ukuleles too. And even hamburger for a malahini like you." Check out local hula dancers performing to the famous song. I don't think I ever heard a song about Costco.
What you need to know
Address: 165 Hana Hwy, Hana, HI 96713
Phone: (808) 248-7079
Demmings Delivery Service

Photo: Demmings
If you don't want to waste time grocery shopping on your vacation, Demmings is the place to call. Go to their website and order off their menu of items. They serve Lahaina, Ka'anapali, Kapalua, Kihei, and Wailea. There's a 30% delivery fee on orders over $100. For orders under $100, they have a flat rate of $35. It's $5 extra for specialty stops. Check the FAQ section on their website for more details.
What you need to know
demmingsdelivery.com
Address: 87 Haku Place, Lahaina, HI 96761
Phone: (808) 276-0587

Photo: Aina Nalu Resort
Related Maui vacation articles